ERCDC Programs & Services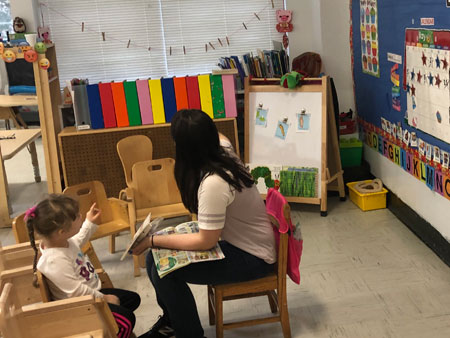 Evaluations
Evaluations help determine your child's strengths and weaknesses and where your child may need extra help.  Our caring, multicultural, multilingual staff of certified teachers, speech pathologists, occupational and physical therapists and social workers can provide comprehensive developmental evaluations in your home language (bilingual as needed).   These evaluations help in developing a plan to best support your child at home and in school and put your child on the path to success.
ERCDC's multidisciplinary team of specialists will assess your child's current level of performance in the following domains:
Speech and Language
Cognitive
Gross Motor
Fine Motor and Sensory
Social Emotional
Evaluations at our school are available at no cost to parents and the results are explained and will be translated if necessary. To start the process, please obtain a NYCDOE CPSE evaluation packet at https://www.schools.nyc.gov/learning/special-education/the-iep-process/evaluation .